Combust "Bypass Engine" Filtration (3-micron)

Engine Bypass 'Kidney Loop' Filtration
Combust Filters™ & Filtakleen™ "Bypass Filtration for all your Equipment needs". "Small to Large sumps"
Combustion Technologies is an authorized Filtakleen distributor and manufacturer of Combust Filtration Systems. Automotive Diesel, Trucking, Fleets, Mining, Autos, Industrial, Transit, School Buses, Motor-homes, Stationary and more.........keep your oil and fuel cleaner today using our filtration options. Extended oil drains and cleaner fuel systems are much easier when keeping your equipment's clean, check out our filtration options below.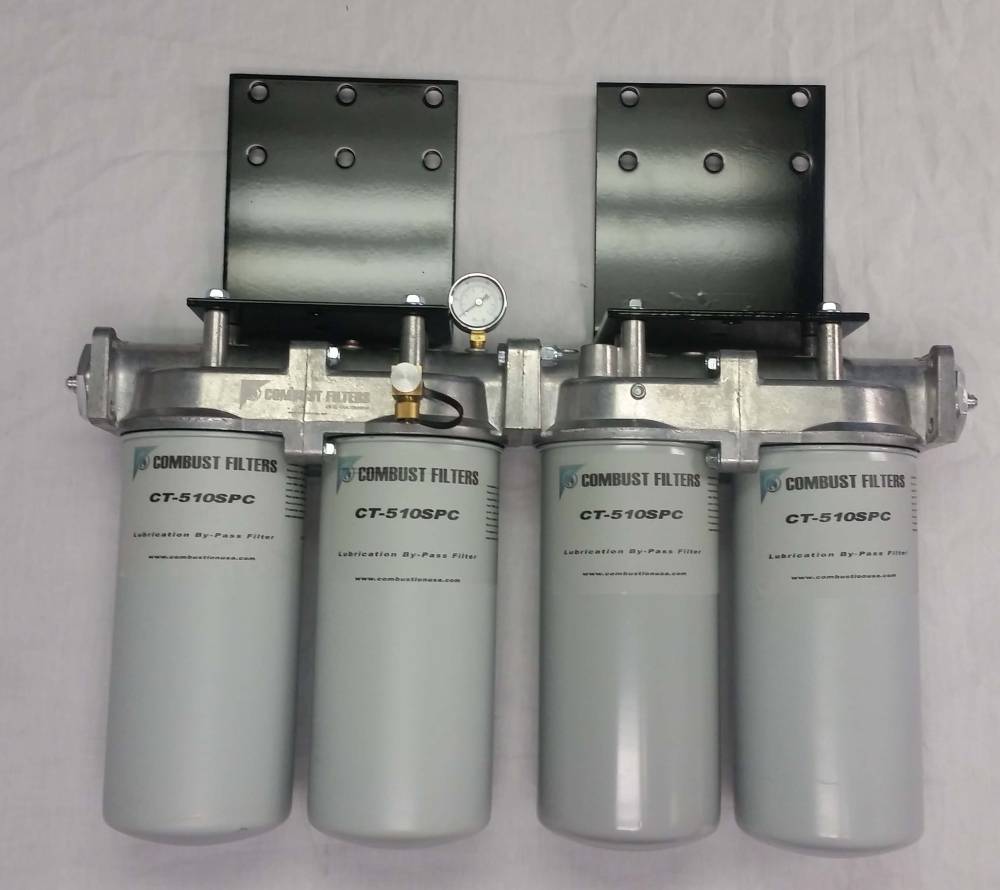 Combust Filters a product of Combustion Technologies can help with all your filtration needs for hydraulics, engine oils, lubrication and fuels. With a full design team, no filter project is too small, give us a call today at for a quote on your next project. We can be your Proactive Maintenance Solution provider for your equipment and operational needs.
Combust Filters "Diesel Engine Filtration ByPass System" (Spin-On Style Kidney Loop) is a 3-Micron Filtration System that will reduced SOOT, Extended Drain Intervals, keep engines healthier and running longer and remove 99.9% of the water to help protect your engine and hydraulic system on your equipment today. Utilizing our Combust Fuel Filter technology, we have developed a Diesel Engine By-Pass filtration system that addresses soot, wear contamination, oxidation and water removal.
Imagine the cost savings when you or your fleet can extend oil drains up to 5X with no major issues. Our Combust By-Pass Filter can filter down to 3 micron and will remove 99.9% of the water (condensation) in your diesel, natural gas or CNG engine application.
Combust filters are tested and proven and will protect your fleet today, call us for more details and to find a distributor near you.
Don't spend all day changing oil in you fleet, extend your drains safely. Spend your time fixing the things that need fixed, no need to tie up shop bay space with basic oil drains. (School Busses, Fleet and Mining Shops)​​
For more information, please fill out our contact form and we will get back to you within 24-hours