A Powerful Brake Cleaner
That Cuts Through Grease and Dirt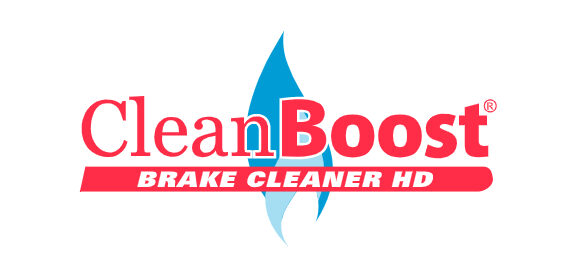 CleanBoost Brake Cleaner is a powerful product that cleans clutch dust, brake dust, dirt, dust, oil, tar, grease, brake fluid and other residues from your brake system and or race car clutch application. Although we packaged this product in a 16 ounce can, we make sure a high-pressure delivery system flushes contaminants off the surface being cleaned.
CleanBoost Brake Cleaner is designed to be used for cleaning brake shoes, brake drums, cylinders, brake calipers, disc brake pads, and all other related parts. CleanBoost cleaned brakes pads and shoes are less likely to squeal and chatter, making the vehicle ride more enjoyable. The CleanBoost brake cleaner dries quickly and leaves no residue. Simply hold the can approximately 12 to 20 inches away from the surface to be cleaned. Starting at the top, wash the contamination down and off the area being cleaned. You can wipe up excess cleaner with a paper towel and dispose of properly. This formula contains 0% VOC and is meets or exceeds the 49 state compliance regulation.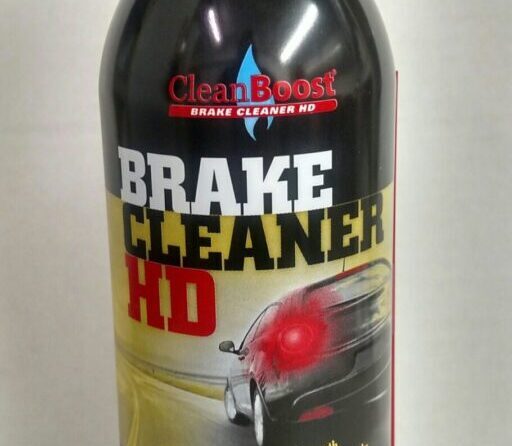 Keeping your brake components in top-working condition should be an important part of your ongoing vehicle maintenance. Don't be fooled by the larger cans of Brake Clean in the market place, these larger cans contain 14 to 14 ounces of cleaner in a large can. CleanBoost Brake Cleaner HD will be offered in 15oz can (case of 12) and will have 15oz ounces of cleaner, matching those larger cans with even more cleaning power.
Race teams will agree that CleanBoost Brake Cleaner is one of the best products they have used for cleaning clutch dust, gear oil and other greasy/oil spills on race day.
Fleet Maintenance Mangers can safely use CleanBoost Brake Cleaner and assure their brake components will be safe and work properly when their drivers need to stop those heavy loads.