Your Choice for Synthetic Diesel Motor Oil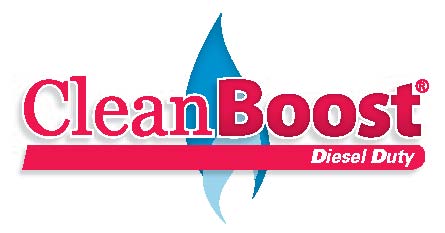 CleanBoost Diesel Duty 5w40 is a fully synthetic 5W-40, API CK-4 is a blend of premium synthetic base oils and selected additives, designed to give excellent performance in all recommended applications. This engine oil contains an effective additive system which keeps the EGR engines highly clean. It can be used for all new and old engines using ULSD fuel and safe for usage with most of the After Treatment Devices (ATD). Using the same technology in our Diesel Duty 15w40 motor oil, our 5w40 will help your fleet of diesel equipment run smooth, meet OEM warranty requirements and help reduce friction between metal to metal moving parts. Currently we offer this great product in 5-gallon pails, 55-gallon drums and 275-gallon tote options.
Recommended for all turbo-charged EGR diesel engines where manufacturers specify API, CK-4,CJ-4/CI-4/CH-4/CG-4/CF-4/CF-SM, & European ACEA and OEM claims.  

Meets MB 228.3/.31, Volvo VDS-4, Cummins CES 20081, Mack EO-N premium plus, ACEA E&, MAN 3275/3277 Specification.

Reduce Friction, Extend Oil Drain Intervals and save money on fuel consumption when using CleanBoost products.
Meets and exceeds tomorrows EPA compliant engine requirements.

High TBN with low SAPS (Sulfated Ash, Phosphorus, Sulfur))

DPF (diesel particulate filter) and all ATD (after treatment device) compatible

Can be used with all EGR and Non-EGR engine applications. Meets and exceeds OEM specifications.

Fully synthetic and backward compatible with all old and new engines using ultra low sulfur diesel fuel​
| Test: | Results: CleanBoost SAE 5W-40 |
| --- | --- |
| Sulfated Ash | (Wt. %) 1.0 |
| Zinc | (Wt. %) 0.12 |
| Phosphorus | 0.10 |
| TBN | 11.2 |